Local, Professional, Affordable
The #1 Carpet Cleaning Cumnock
Looking for Carpet Cleaning in Cumnock?  Call us today.
Carpet cleaning is an essential aspect of maintaining a healthy and aesthetically pleasing living or working environment. Over time, carpets accumulate dirt, dust, allergens, and stains, which not only diminish their appearance but can also negatively impact indoor air quality and exacerbate allergies or respiratory issues. 
A well-maintained carpet not only enhances the overall look and feel of a space but also contributes to a cleaner, healthier environment. Through various methods, such as steam cleaning, dry cleaning, or using eco-friendly carpet cleaning solutions, professional carpet cleaning services help to extend the life of carpets, preserve their colour and texture, and ensure a more hygienic indoor environment.
In Cumnock, carpet cleaning has become an increasingly important aspect of maintaining comfortable and healthy living spaces. With numerous residential and commercial properties in the area, the demand for professional carpet cleaning services has grown considerably. 
These services ensure that carpets remain in top condition, free from dirt, allergens, and unsightly stains. A well-maintained carpet not only contributes to the overall appeal of the spaces but also promotes a cleaner and healthier environment for Cumnock residents and workers alike.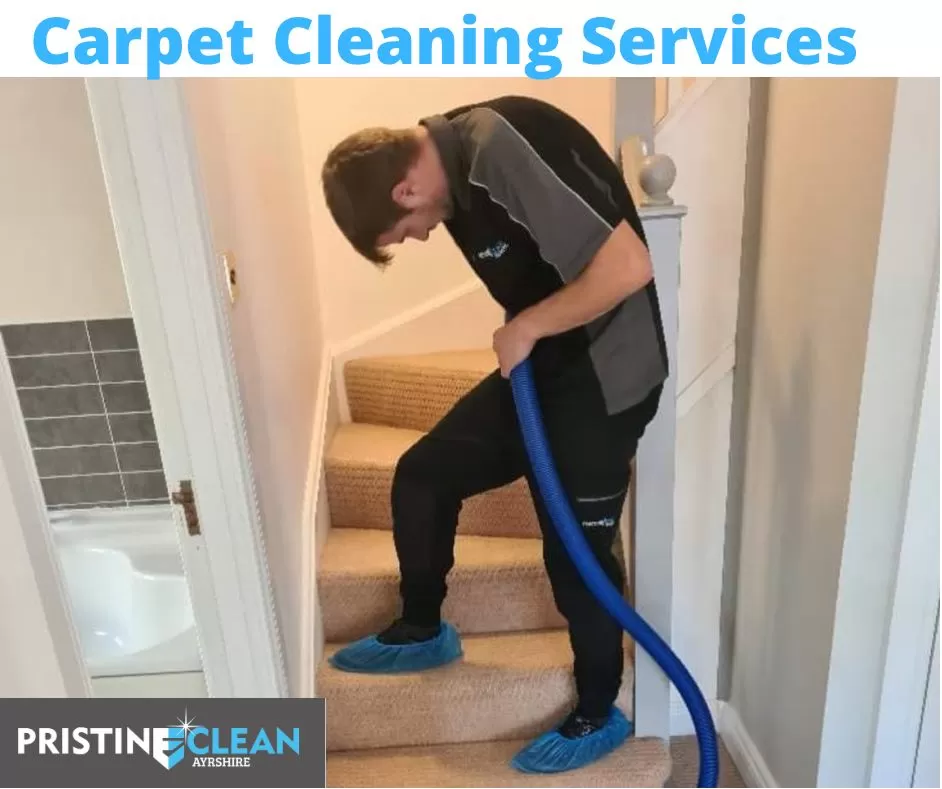 Book Us
You can book via Phone, Email, Website or Social Media via our Facebook / Instagram.
Cleaning Day
We will touch base prior to your Appointment. On the day we will arrive at the agreed time and get to work.
Leave Us A Review
If everything went as you'd hope, we'd like to think you would leave a review.
About Our Carpet Cleaning Services, and What They Offer to Cumnock Homeowners
Whether you have a home or office in Cumnock, your carpet is essential for improving appearance and comfort.   
Regular foot traffic, spills, and pet accidents, however, can cause a buildup of dirt, allergens, and stains that not only detract from the appearance of carpets but also have a negative impact on indoor air quality. Professional carpet cleaning services in Cumnock provide a practical remedy for these problems, guaranteeing that carpets look and feel their best while promoting a clean and healthy environment. 
Professional carpet cleaners use a variety of cleaning techniques, each with unique benefits. Some of the most popular carpet care methods include:
Hot Water Extraction or Steam Cleaning:
This method involves using hot water and cleaning agents to loosen and extract dirt and grime from the carpet fibres. This style of carpet cleaning is particularly effective for deep cleaning and removing stubborn stains.
Dry Cleaning:
As the name suggests, this method requires little to no water and uses specialised cleaning compounds that absorb and encapsulate dirt particles, which can then be vacuumed away. It is ideal for areas that require quick drying times.
Bonnet Cleaning:
This method uses a rotating bonnet or pad that is soaked in a cleaning solution and then applied to the carpet surface. The bonnet helps to lift and remove dirt, making it a suitable option for routine maintenance cleaning.
Shampooing: 
This method involves applying a foamy cleaning solution to the carpet, which is then agitated using a brush or machine to break down dirt and stains. The foam is then vacuumed away, leaving the carpet clean and refreshed.O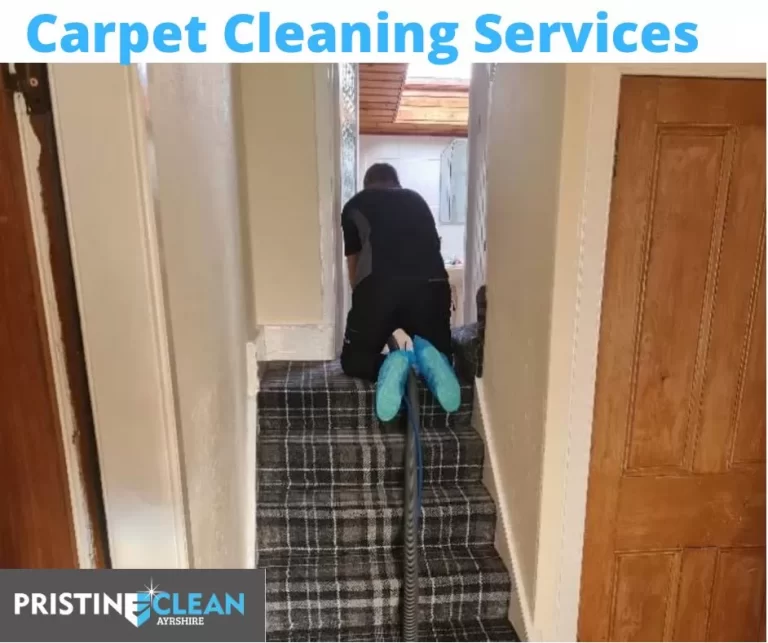 What our customers in Cumnock are saying about Pristine Clean
Natalie Kilpatrick
Abosulety amazing job done by Kris & Jamie got my carpet cleaned in livingroom and hall and came up like new 🤩 Would defo reccommend to family and friends top class service
thunderchild13
A Good service that I would recommend and use again.They spent 2 hours cleaning the couch and carpet, they got all the stains out. Really happy with the results.
Creo Design
Had the guys in for some cleaning in the studio. Great service, very efficient and really nice guys. Thanks again and no doubt we'll see you again in the near future.
Henrietta Paul
These guys, Jamie and Dean, played a blinder at mine today. They cleaned my sofa and 2 love seats, plus the lounge carpet. They have all been totally rejuvenated. The attention to detail, and professional expertise, really shows...
Anne Barker
Totally recommend this company. the communication with Jamie was great. The carpet cleaning itself - Jamie and Dean did a fantastic job, getting rid of stains I couldn't budge, and leaving almost dry carpets that smelt great.
Benefits of Professional Carpet Cleaning Services
Enhanced Appearance: Professional carpet cleaning helps to remove dirt, stains, and debris, restoring the carpet's original colour and texture, and making your carpet look as good as new.
Improved indoor Air Quality: 
Carpets trap allergens, dust, and other pollutants that can impact indoor air quality. Regular professional cleaning helps to remove these contaminants, promoting a healthier living environment.
Extended Carpet Life: 
Regular cleaning can significantly extend the life of a carpet by preventing the build-up of dirt and debris that can lead to fibre damage.
Elimination of Bacteria and Odours: 
Your carpet can harbour bacteria, mould, and mildew, which may cause unpleasant odours. Professional carpet cleaning services utilise advanced cleaning techniques and products to eliminate these odour-causing elements, leaving the carpet smelling fresh and clean.
Time and Effort Savings: 
Cleaning carpets thoroughly can be time-consuming and labour-intensive. Hiring professional carpet cleaners saves time and effort, allowing homeowners and businesses to focus on their daily tasks.
Expertise and Equipment: 
Professional carpet cleaning services have access to state-of-the-art equipment and specialised cleaning products that ensure effective and safe cleaning of carpets. Their trained and experienced carpet staff are equipped to handle various types of carpet materials and address specific cleaning needs.
Investing in professional carpet cleaning services not only enhances the appearance of carpets but also offers numerous benefits for the occupants' health and well-being. 
By employing advanced cleaning methods and leveraging industry carpet cleaning expertise, professional carpet cleaners ensure a cleaner, healthier, and more comfortable living or working environment.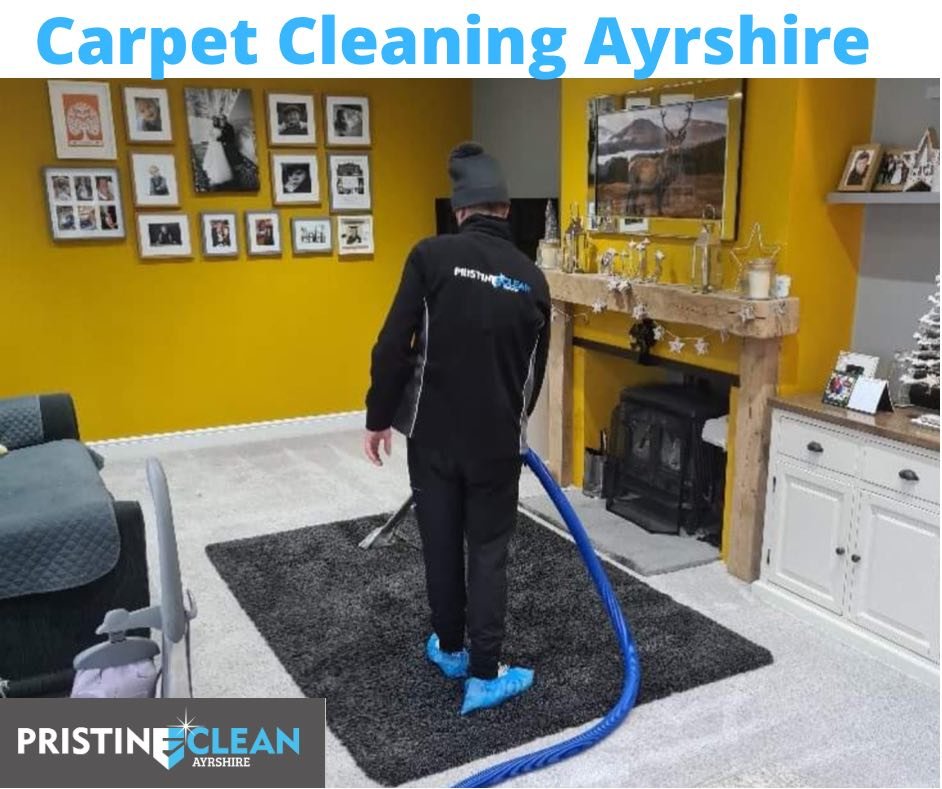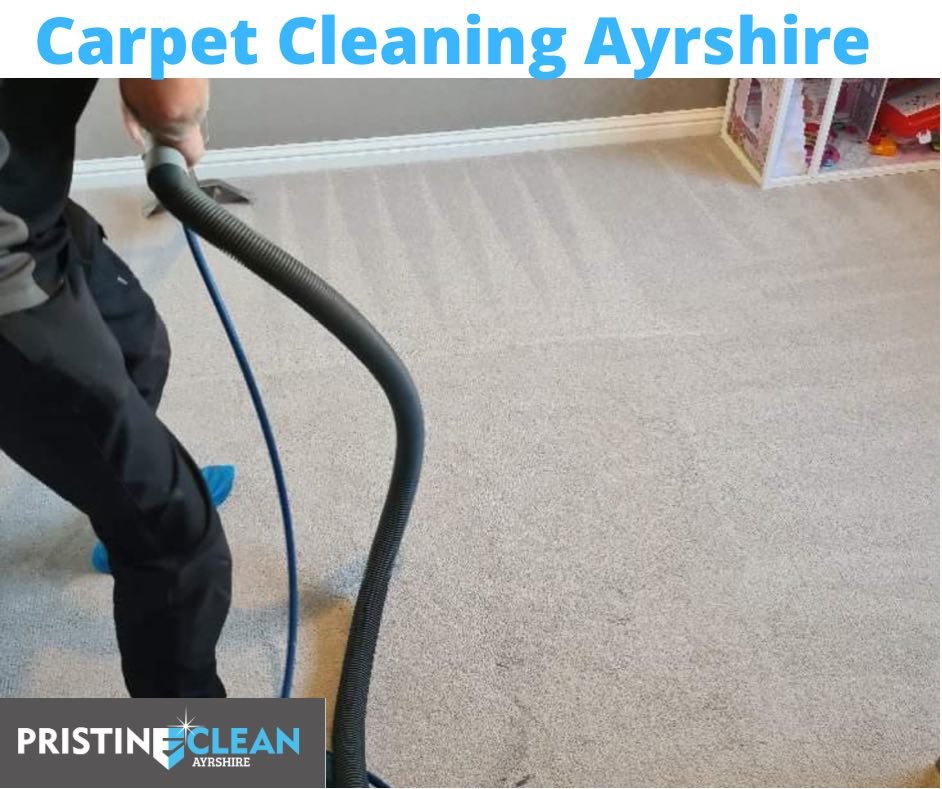 If you need a Carpet Cleaner in Cumnock, You Can Count on Us
Pristine Clean is a professional carpet cleaning company in Cumnock that offers a wide range of services to cater to the diverse carpet needs of residential and commercial clients. With a commitment to providing top-notch services, state-of-the-art equipment, and a team of trained and experienced professionals, Pristine Clean has established itself as a leader in the Cumnock cleaning industry.
High-Quality Carpet Services:
Pristine Clean is dedicated to delivering top-notch cleaning services that meet and exceed client expectations. Our attention to detail and commitment to excellence set them apart from their competitors.
Trained and Experienced Staff:
Pristine Clean employs a team of skilled carpet professionals who undergo rigorous training to provide the best possible service. Our expertise in various cleaning techniques ensures optimal results for clients.
Eco-Friendly Cleaning Solutions: 
Pristine Clean is committed to using environmentally friendly cleaning products that are safe for both people and the planet. By choosing Pristine Clean, Cumnock carpet cleaning clients can rest assured that they are making a responsible choice for their homes and businesses.
Customised Cleaning Plans:
 Understanding that every client has unique needs, Pristine Clean offers customised cleaning plans tailored to suit individual requirements. This ensures a personalised service that delivers the best results for each client.
Competitive Cleaning Pricing: 
Pristine Clean offers competitive pricing without compromising on service quality. Our transparent pricing structure ensures Cumnock clients get the best value for their money.
Pristine Clean is a reliable and professional cleaning company offering a wide range of services to cater to the diverse needs of residential and commercial clients around Cumnock. With a commitment to high-quality carpet service, eco-friendly solutions, and a team of trained and experienced carpet cleaning professionals, Pristine Clean is the ideal choice for all your cleaning needs.